Earthquake Early Warning in Free-choice Learning Environments
2020–present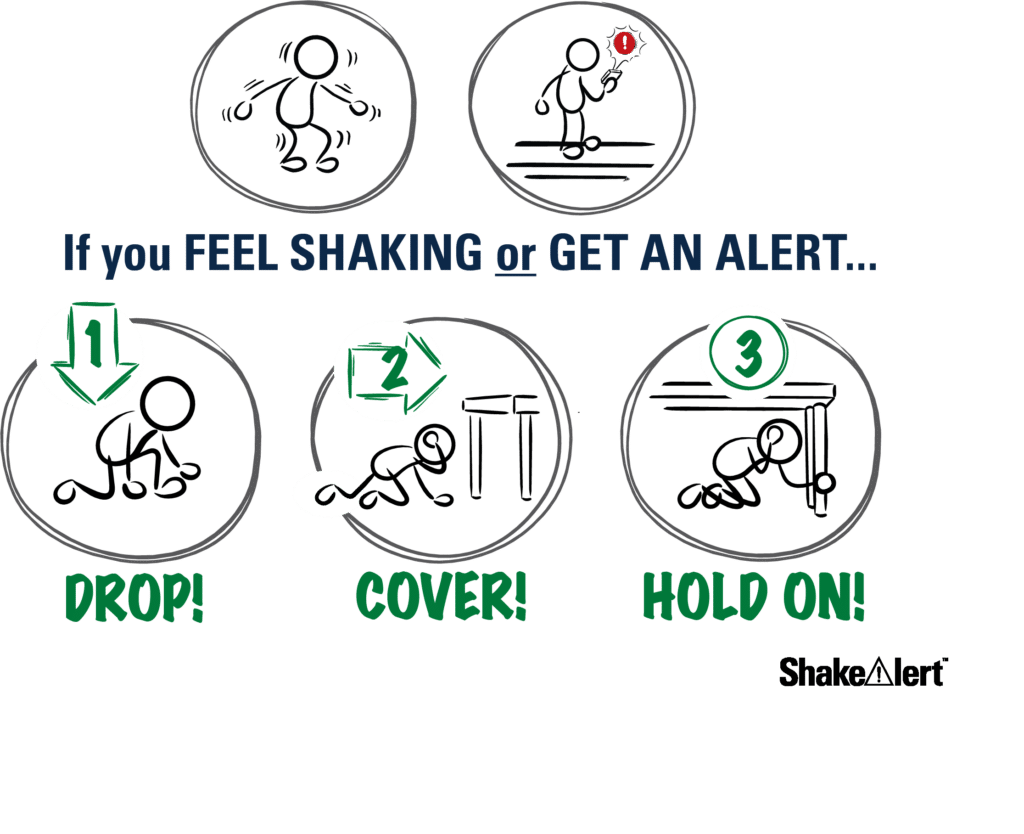 We want to help keep our community safe in the event of an earthquake. That is why OMSI has partnered with the US Geological Survey (USGS) to promote public understanding of earthquake science and preparedness.
One earthquake preparedness tool, ShakeAlert®, is an Earthquake Early Warning system for the US West Coast, operated by USGS. It detects earthquakes quickly, allowing alerts to be sent out to warn people to take protective action before strong shaking arrives. We think that if people know how to use ShakeAlert, it has the potential to help them make decisions that can better protect them during an earthquake.
We are working with the ShakeAlert® Educational Resources Working Group (ERWG) to support museums, science centers, libraries, and other free choice learning environments in helping their learners better understand how to prepare for an earthquake. To help empower institutions to engage with their communities, we are sharing resources and professional development material—together we make the entire West Coast more earthquake resilient.
US Geological Survey (USGS)
Incorporated Research Institutions for Seismology (IRIS)
UC Boulder Natural Hazards Center
ShakeAlert® Digital Resource Hub
As a Free Choice Learning Environment (museums, science centers, and libraries), we think that we should help learners of all ages develop awareness and understanding of earthquake preparedness—including ShakeAlert. We are committed to inspiring and empowering other educators and institutions to do the same. We aspire to share activity outlines, guides, and other resources as they are developed. If you would like to learn more, and/or if you are interested in joining the ShakeAlert Educational Resources Working Group (ERWG), please contact Jenny Crayne jcrayne@omsi.edu.
Research
OMSI and our partners are conducting ongoing research and evaluation to inform approaches to earthquake education. We are currently evaluating an online educational video about ShakeAlert and conducting formative research on the use of earthquake drills in public settings, like science museums. Below are some of our early research findings.