Since 2016 The Coastal Discovery Center at Camp Gray has provided a safe, fun, educational, and exciting environment for students, campers, parents, families, scientists, nature lovers, and educators. Our programs are designed for people to learn about science, the natural world, themselves, and each other – while forming lifelong friendships. We achieve these goals by fostering a spirit of community, adventure, and growth.
From forest hikes to the edge of the pacific ocean, Camp Gray immerses everyone in one of Oregon's most majestic ecosystems. Leave the textbooks at home and dive into the real world, trekking across sand dunes by day and listening to the sea lions barking at night. Nestled between the dunes of South Beach State Park and Yaquina Bay, The Coastal Discovery Center at Camp Gray in Newport is an immersive nature experience and a camp unlike any other.
Outdoor School gives students a chance to get outside and learn about the world while forging connections with their teachers, parents, and classmates. With a menu of classes, we can tailor this multi-day, overnight experience for each school group.
We take a traditional summer camp approach and turn it on its head by weaving in themes of adventure, science, exploration, and community into daily life. Our experiential, concept-based style of teaching is nurturing, inspiring, and memorable.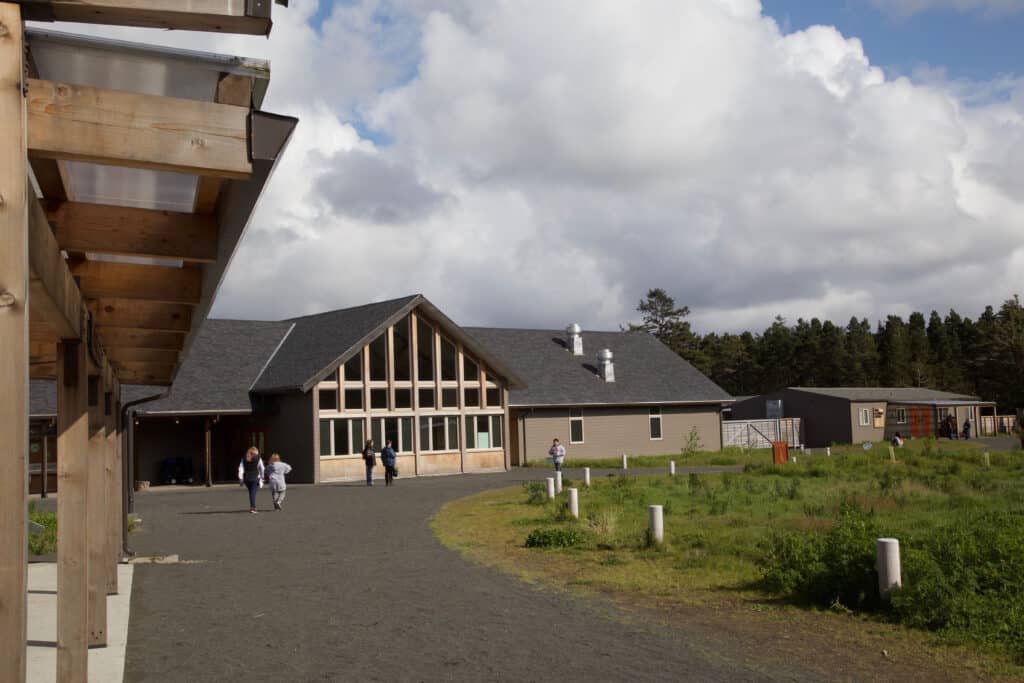 Looking to rent Camp Gray? Groups can rent our facility over the weekends February-October or during the weekdays November-January. Rent the dining hall for a meeting, a cabin for a night, or the whole facility for a conference.
OMSI respects, values and celebrates the unique attributes, characteristics and perspectives that make each person who they are. We believe that we will be successful in accomplishing our mission and vision when we seek out and respond to diversity of participation, thought and action. We will work to dismantle barriers to equity and access to the experiences OMSI provides and to create welcoming environments and conditions where all people can reach their full potential. We lead with race.
We believe that everyone deserves the opportunity to learn and play in an accessible, safe, and inclusive environment. We strive to build an open and welcoming atmosphere with everyone on site so that everyone feels empowered to be their true selves. Please contact Outdoors@OMSI.edu with any questions.