Parents and guardians fostering child development through play
2018 – 2021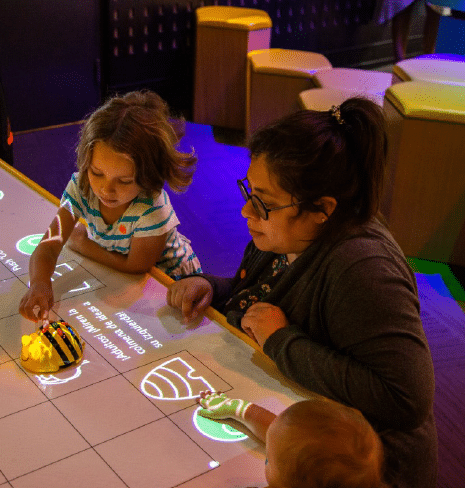 We wanted to better understand how caregivers learn about the role of play in their children's development. We also explored how we can engage more caregivers in participating in learning activities with their child–particularly those from populations underrepresented in STEAM (Science, Technology, Engineering, Art, and Math).
The Play Labs research and development activities helped improve three Adventures created for Play Labs and we believe they will indirectly inform other OMSI projects that engage caregivers of very young children. We are especially excited about Adventure Three, which focuses on play with coding, and provides an opportunity to begin familiarizing children with skills that can be used to design solutions to human challenges.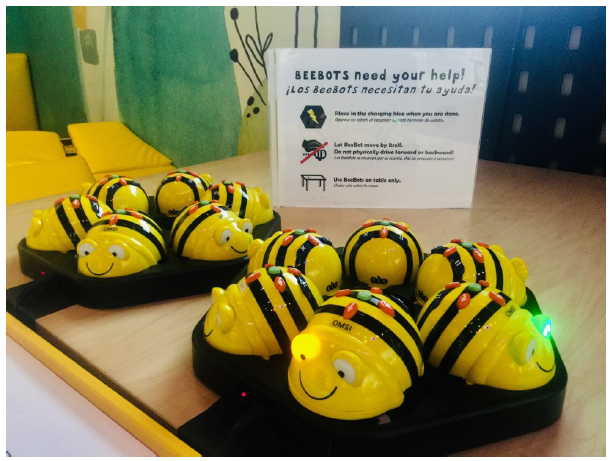 Findings
Our big idea was that families playing together is a research-proven way for adults to build observation and parenting skills while children build design-thinking skills. Evaluation activities revealed that Play Labs Adventure Three achieved the intended outcomes for caregivers. That is, the majority of caregivers captured the big idea as evidenced by:

1. Playing with children in ways such as co-player, facilitator, or helper;
2. Trying behaviors/roles that allow them to observe children's play as skill-building;
3. Contributing (oral or written) to synchronous and asynchronous dialogue related to the big idea; or
4. Verbally recognizing that playing together is a valuable way to support their child.
Impact Northwest
Mike Yager
Jennifer LaBounty, Lewis & Clark College
Erik Nilsen, Lewis & Clark College
Regional Arts and Culture Council (RACC)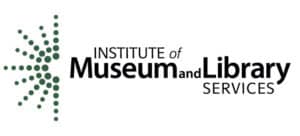 This project was made possible in part by the Institute of Museum and Library Services under Grant No.  MA–10-16-0340. The views, findings, conclusions or recommendations expressed in this website)do not necessarily represent those of the Institute of Museum and Library Services.