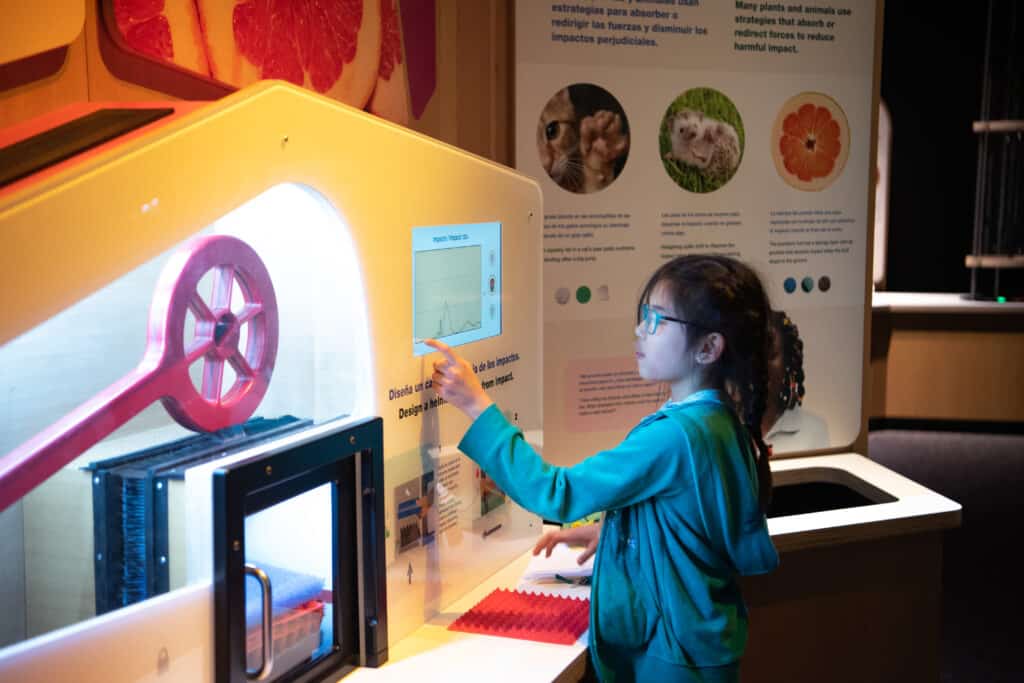 Explore the Design Challenge Resources
The Design Challenge Resource Collection was created by a cross-functional team at the Oregon Museum of Science and Industry (OMSI) with decades of experience conceptualizing, developing and building museum exhibits. The collection is intended to support exhibit developers and designers as they work to create interactive design challenges.
The modules are designed for someone to read individually or facilitate with a team. There are great benefits derived from collaborating on the exhibit development process. Each module stands alone; there is no specific order to explore the modules, nor is there a need to read them all. However, in some cases, references are made between modules for opportunities to learn more. Finally, these resources are not meant to be prescriptive, but rather examples, tools and approaches the OMSI team has found valuable in the development of non-facilitated engineering design challenge exhibits for the museum floor that are accessible, relevant and engaging for visitors.
Accessibility and Inclusion (coming soon)
Make exhibits that work for everyone; a framework for thinking about accessibility of exhibits.
Design Sprints (coming soon)
Learn about processes to quickly generate, evaluate, iterate and improve ideas for an exhibit.
Prototyping and Materials (coming soon)
See tips and tricks for testing your ideas to save time, money and create a great experience.
Co-development and Cultural Responsiveness (coming soon)
Ensure the context of your exhibit will be relevant and interesting to audiences.
If you have questions, comments or want to share how you have used the Design Challenge Resource Collection, please contact Scott Randol srandol@omsi.edu