Designing for adult learners to support young children's brain development
2017 – 2022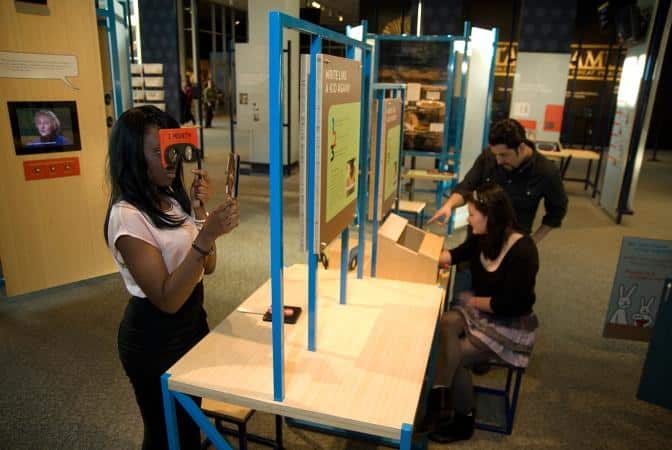 AlegreMENTE: Celebrando Conexiones Tempranas / Happy Brain: Celebrating Early Connections is a unique and interactive traveling exhibition designed specifically for caregivers of children aged 0-5. This bilingual exhibition aims to educate caregivers on the importance of playful and loving interactions in supporting brain development during their children's early years. The exhibition highlights the significance of these early connections and their long-term impact on children's cognitive, social, and emotional wellbeing.
The primary objectives of AlegreMENTE are to:
Provide caregivers with an engaging and informative experience that demonstrates the positive effects of playful and nurturing interactions on children's brain development.

Emphasize the importance of early childhood experiences in shaping the brain's structure and function, particularly among Latinx families.

Offer practical strategies and tools for caregivers to support healthy brain development in young children, fostering a strong foundation for future success.

Create a welcoming environment where caregivers can explore, learn, and interact with their children, promoting intergenerational bonding and learning.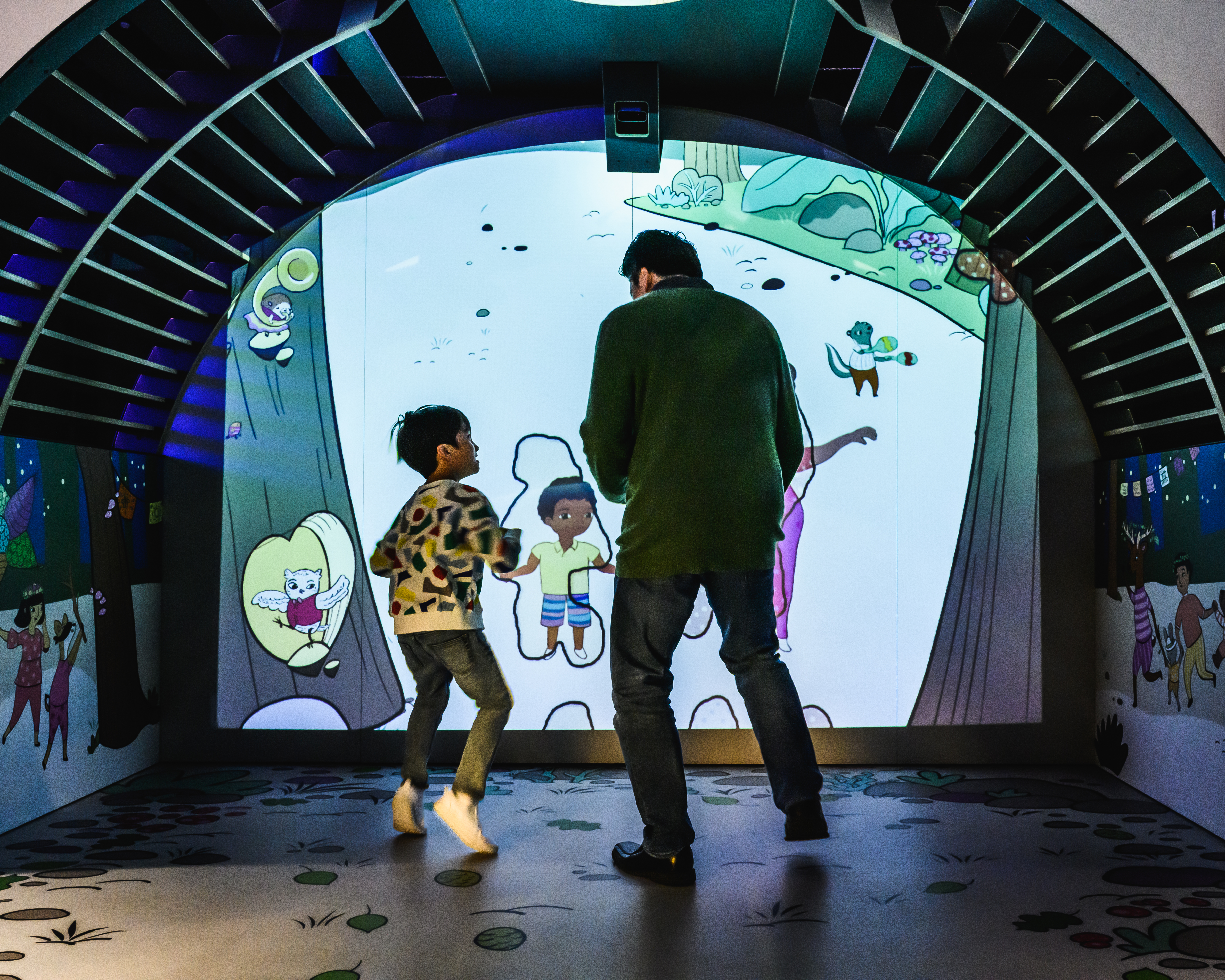 Science Museum of Minnesota
Franklin Institute
TERC
Eugene Science Center
Metropolitan Family Service
Harper's Playground
Mt. Hood Community College Head Start and Early Head Start
Vroom
University of Oregon University of Hawaii, Manoa; Social Venture Partners
Somya Singh
This exhibit was made possible by an award from Science Education Partnership Award (SEPA), a program of National Institutes of Health (NIH) , award number R25GM129231.
Additional support was provided by Vroom®, a program of the Bezos Family Foundation.