Theory restaurant is back!
Hungry after a morning of hands-on fun? OMSI's Theory restaurant has officially reopened and we're welcoming visitors back to one of the most beautiful riverside dining spots in Portland.
Enjoy specialty pizzas, bright salads, seasonal soups, and sweet treats sure to please visitors of all ages. The new Theory is helmed by the Epicurean Group, known for its tasty and sustainable world-class fare. OMSI's menu will feature museum tie-ins, periodic pop-ups, and chef's tables.
Take a break to relax and re-energize in Theory's comfortable surroundings with a stunning view. Theory is located on the first floor on the South side of the museum.
Theory is open 11am to 3pm during museum hours.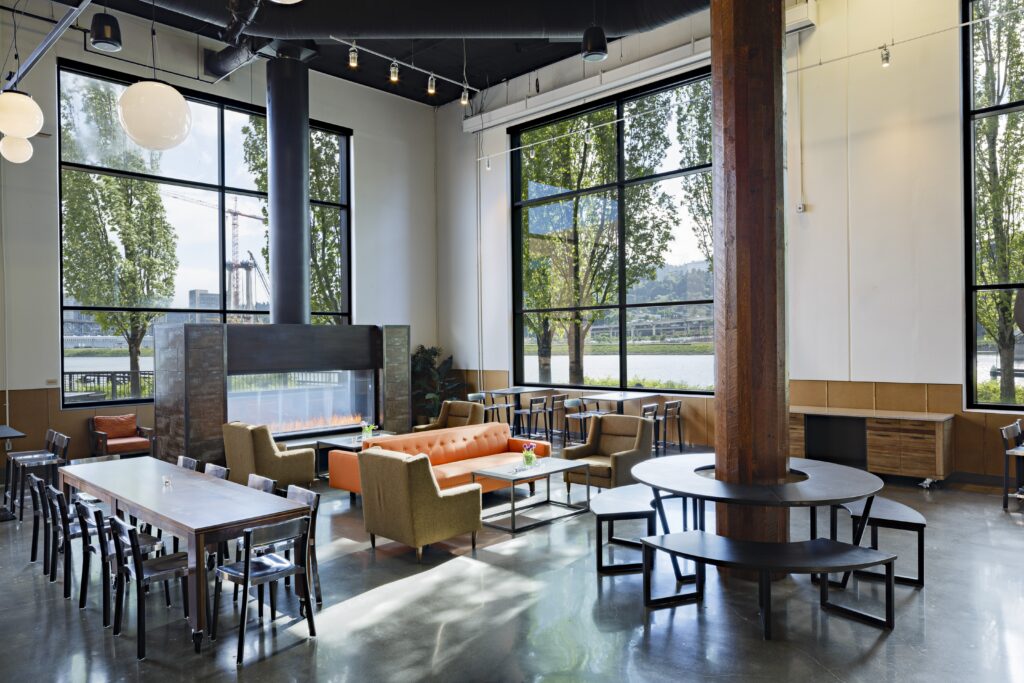 Host your event at Theory
Did you know you can rent Theory for special events? Click link to find out more.