Applications for Summer Session are now closed!
Applicants that applied for Summer admission will receive an email in early June with next steps to sign up for an interview as well as finalized dates for the Summer program.  You will be notified if you are accepted into the Summer program by June 28th.
Please do not apply until after June if you are interested in the Fall Session.
Science Squad at OMSI is a guided volunteering program for teens, where we focus on soft skills that will help at any job you may have in the future, and we practice those skills by doing interactive activities with visitors in the museum.
Each week there will be trainings on communication, leadership, and job readiness skills. Then you practice those skills in the second half of each shift where you lead interactive science activities with museum visitors.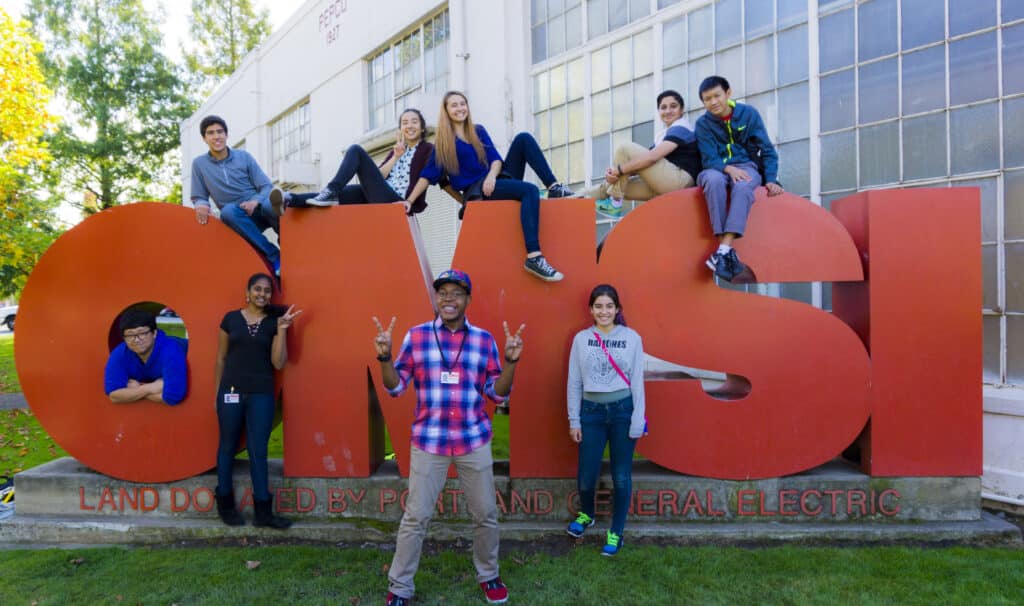 Want to stick with OMSI for more than one session? As a continuing volunteer you will mentor new volunteers in the program, helping them learn the science demonstrations. Then you will also work in small groups to expand your science communication skills by creating either your own demonstration, or a short video.
Session Dates
Spring session runs once a week on either Saturday or Sunday, approximately February 12 – April 23.
Summer session runs twice a week, approximately July 10 – August 18.
Fall session runs runs once a week on either Saturday or Sunday, approximately October 1 – December 10.
Please email teens@OMSI.edu with any questions!
What happens when teens teach science?
Hit the museum floor with OMSI's Science Squad to find out.