Hit the museum floor with OMSI's Science Squad to find out.
They say the best way to learn something is to teach it to others — and the volunteers in OMSI's Science Squad prove that old adage is true.
"I thought it was just another boring volunteer program," says one of our teen participants. "But I was pleasantly surprised. I get to do amazing, fun things with people I didn't know before."
Teen volunteers in the museum are known as the Science Squad — a group of curious teens who receive job readiness training then take their new skills for a test run by facilitating hands-on science activities on the museum floor.
"[I learned that] OMSI is about exploration, observation, and curiosity rather than simply science," says one volunteer. "I began to see the exhibits as a way to spark the inquisitive nature in people!"
The communication, informal education, and leadership skills that teens in our Science Squad develop will give them the background they need to be successful in any career — especially one in science.
"I've known I wanted to go into scientific research for a long time, but started to feel very burned out and tired in my science classes," one teen told us. "This really helped me rediscover the joy and passion I have for the subject."
"​​It's made me realize how science works in my everyday life," says another volunteer. "And it showed me that science can be fun!"
Join the Science Squad
Explore volunteering opportunities for teens and young adults!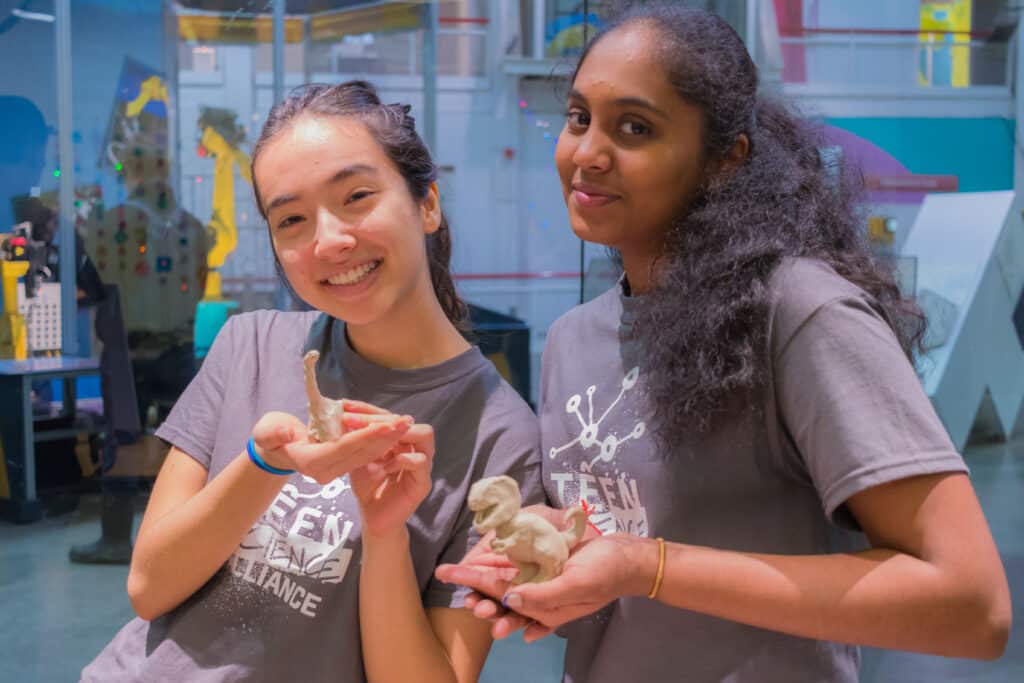 Check Out the Teen Tech Center
Explore more ways to get hands-on with fun science projects at OMSI.