Snow: Tiny Crystals, Global Impact provides interactive learning opportunities that increase visitors' understanding of snow and the vital role that it plays in our global climate system and availability of water resources.
Peek inside the snowpack to discover how it changes over time and the animals that make their homes there. Walk through a snowstorm to get an up close look at the crystals that make up different types of storms. Learn about climate adaptation by balancing resources and making trade-offs.
From the wonder of snow crystals to the intrigue of snowpack to unique stories from the tundra, Snow: Tiny Crystals, Global Impact offers learners ages 9-14 and their visitor groups the opportunity to explore all the ways this fundamental weather phenomenon impacts our lives – no matter where we live!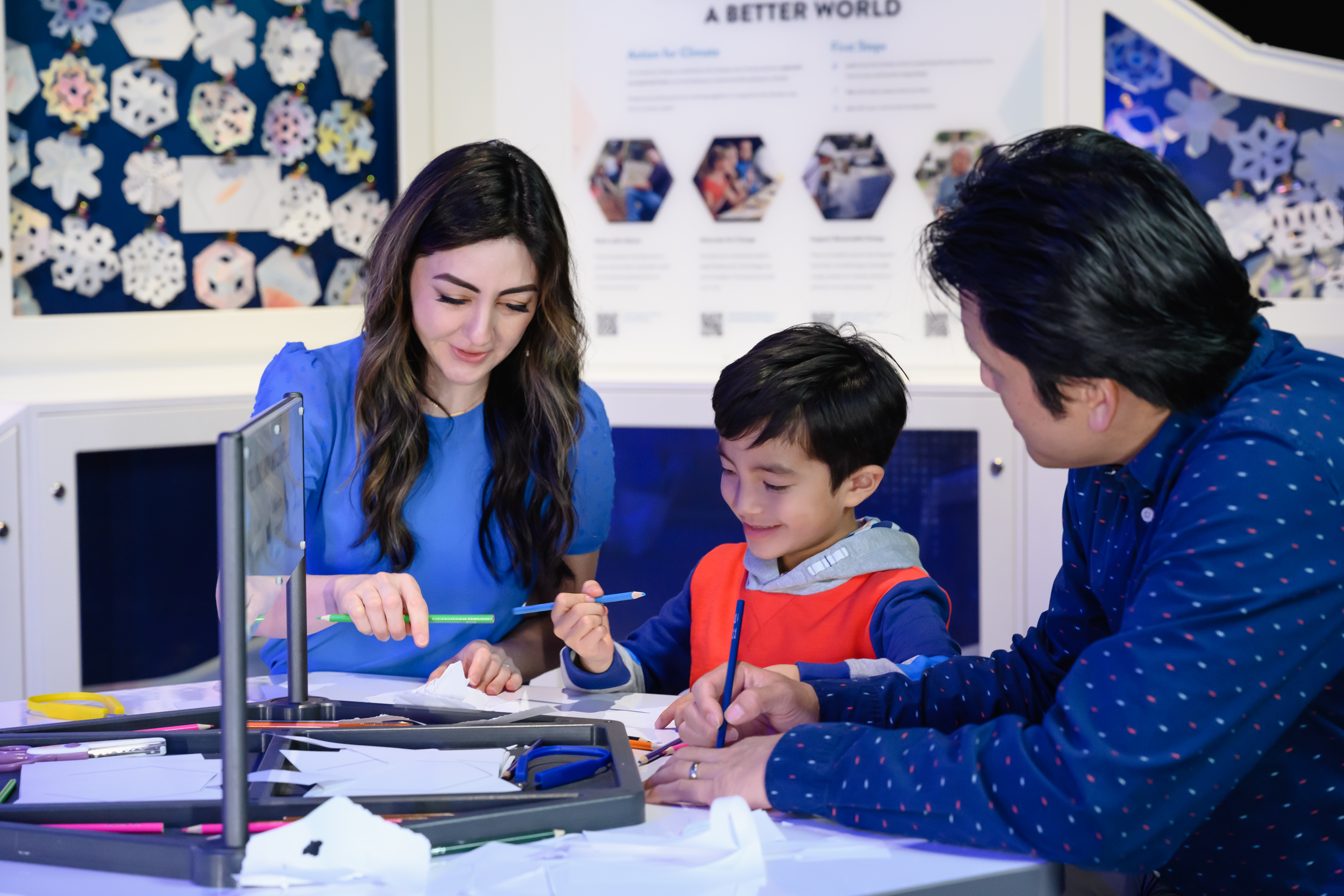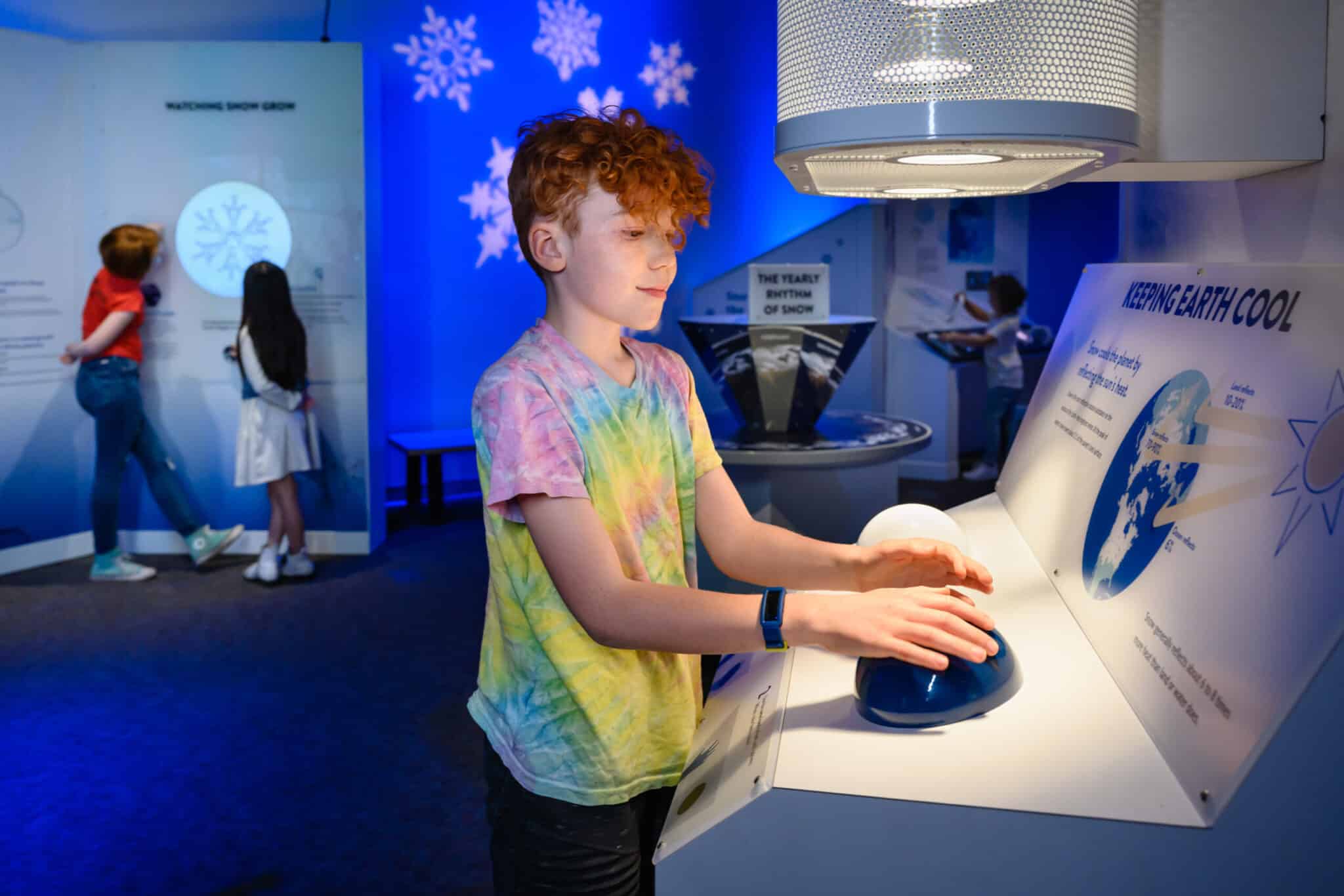 Have more questions?
We're here to help you create experiences that will inspire audiences. Allow us to introduce ourselves!