Explore the magnetism of the Earth's core, extract a core sample, and discover secrets form the past with a full-body puzzle!
In Search of Earth's Secrets is a traveling exhibit that invites audiences of all ages to enjoy hands-on experiences while learning about science topics researched by the drilling ship JOIDES Resolution like earthquakes, volcanoes, and dinosaur extinction. This exhibit offers the unique opportunity to host JOIDES Resolution scientists at your site!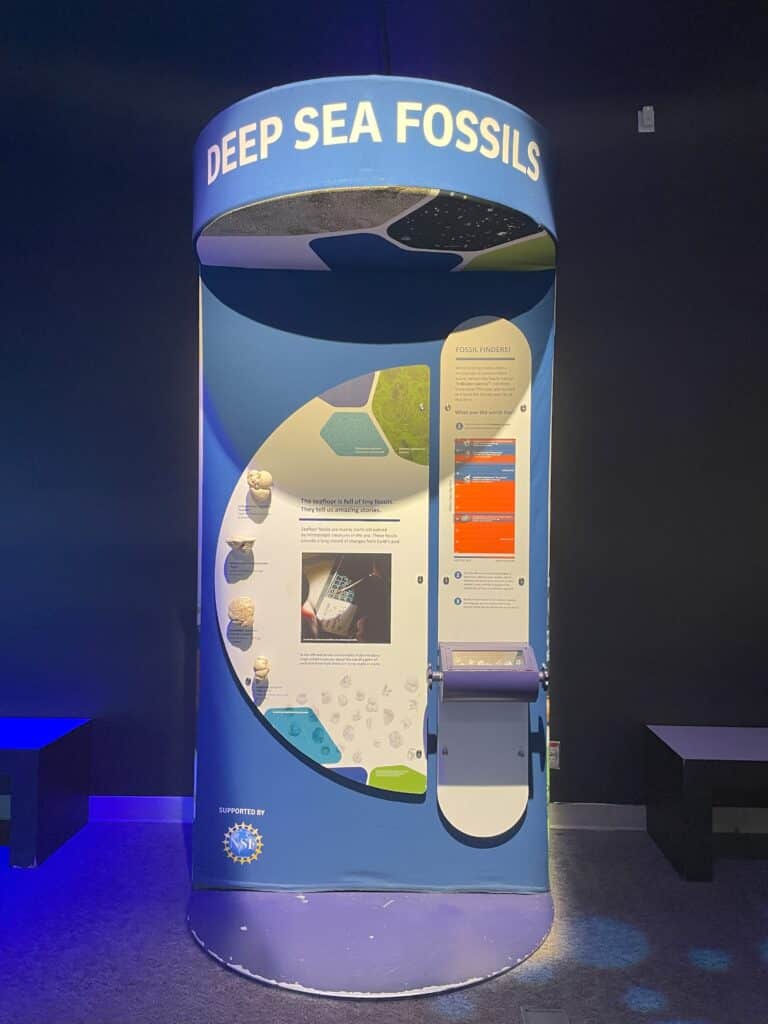 Have more questions?
We're here to help you create experiences that will inspire audiences. Allow us to introduce ourselves!