Making museum programming accessible and relatable to everyone in our region is front of mind. Financial investment and culturally-responsible programming help move the work forward.
First Tech Federal Credit Union supports OMSI's ongoing work to embed equity and access in our programming. Their year-long partnership brings together their Foundation and Marketing teams to deepen their impact, broaden their exposure, and develop meaningful staff engagement opportunities.
First Tech's commitment to OMSI supports the ongoing creation of more relevant and audience-specific programming. Using storytelling and altruism in our learning experiences and placing humans at the center of every challenge, and showcasing design thinking, OMSI has proven that girls and communities of color are more likely to engage with STEAM topics. First Tech team members can volunteer on the museum floor and see the impact of First Tech's community support in action!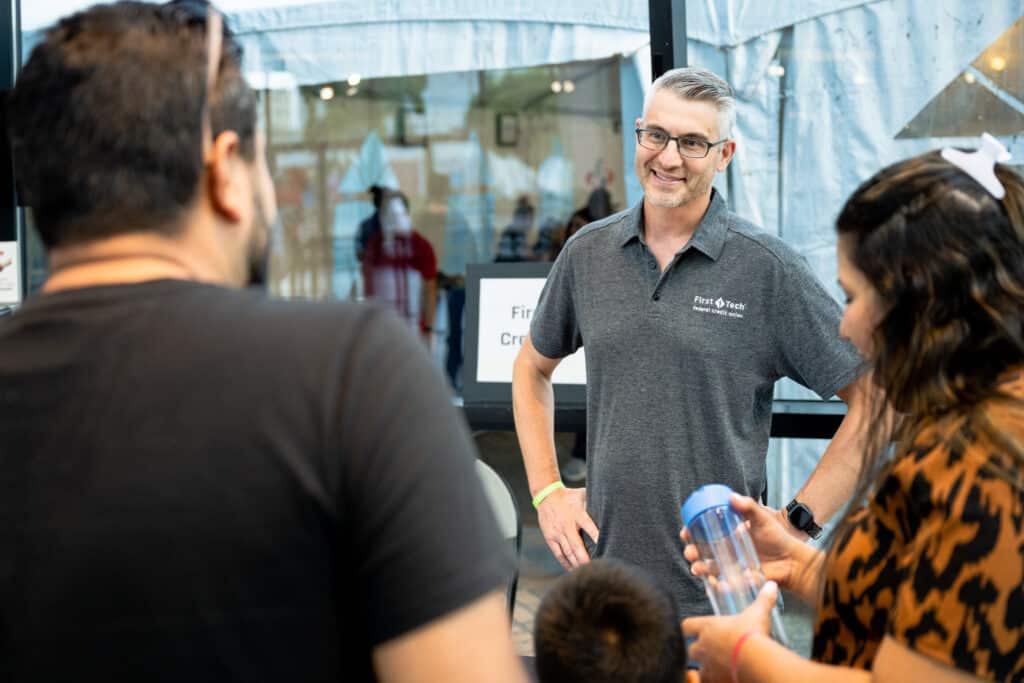 Throughout the year OMSI has partnered with First Tech volunteers to produce high-quality STEAM kits to support Title I students who are enrolled in Portland Metro area schools and youth programs. These kit-making events encourage the camaraderie and team building that is a staple of volunteer service. First Tech volunteers also visit the museum monthly by supporting OMSI After Darks as well as our Community Science Night events. Volunteers staff a science demo table on the floor at OMSI's monthly 21+ After Dark events and provide popular, high-quality branded giveaways to guests in attendance. OMSI has also launched quarterly Community Science Nights that open the museum exclusively to culturally-specific community organizations, partnering with culturally-specific groups on outreach and programming. Community Science Nights serve as an access point for community groups and families to bond and learn together and spark a lifelong love of science. Both events offer valuable opportunities for First Tech and provide meaningful engagement with a cross section of the community.
Explore Corporate Partnerships
Collaborating with OMSI means going deep, working hand–in-hand as we develop exhibits and experiences that bring STEAM to kids in and out of the museum.