The projects is still in the planning phase, but Jeremy Five Crows has high hopes.
By Matthew Singer and Shannon Gormley
Publication date: January 26, 2021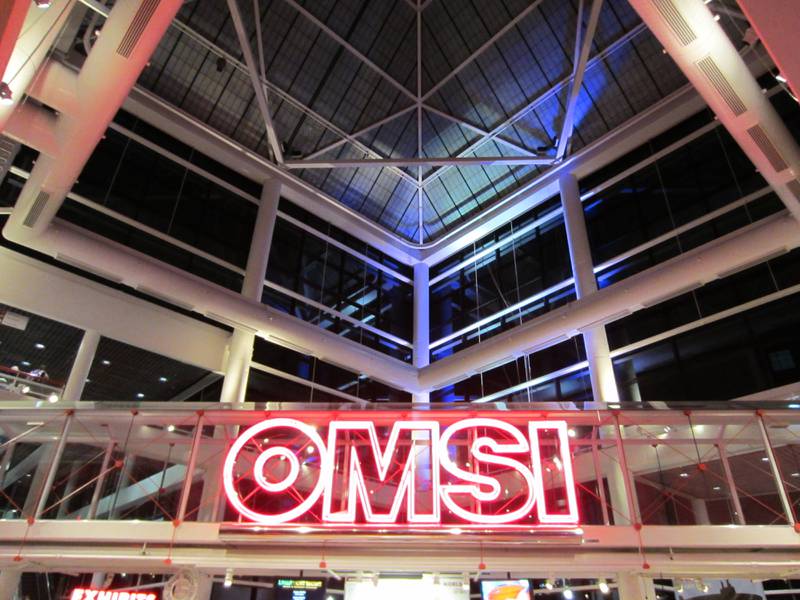 WW presents "Distant Voices," a daily video interview for the era of social distancing. Our reporters are asking Portlanders what they're doing during quarantine.
The Oregon Museum of Science and Industry plans to use a grant from Metro to explore the possibility of creating a Native American cultural center and "waterfront education park" as part of its redevelopment plan.
Recently, Metro awarded the museum and the city of Portland $750,000, which will go toward funding strategic planning for a Center for Tribal Nations on the OMSI property. Collaborators include the Affiliated Tribes of Northwest Indians and Columbia River Inter-Tribal Fish Commission, as well as Prosper Portland.
The projects is still in the planning phase, but Jeremy FiveCrows, a member of Nez Perce Tribe and public affairs specialist for the fish commission, has high hopes.
"I think that having a beautiful, tribal-inspired building and restored waterfront would be so significant for the city," says FiveCrows. "It being so central, tribes become so much more visible. They kind of have been disappeared in the city for so many residents for such a long time."
According to a release from Metro, the project seeks to "meaningfully restore Native peoples' connection to the Willamette River" by reserving offices and gathering spaces for tribal organizations along the southeast bank of the Willamette River and incorporating educational elements explaining the importance of the river to the area's Indigenous people. The Columbia River Inter-Tribal Fish Commission also hopes to restore the stretch waterfront habitat with native plants.
"We saw this as this great opportunity to not only be able to promote that tribal connection to salmon and salmon culture, but also because this will involve some river restoration," says FiveCrows. "People will be able to learn about that and then hopefully foster their own deeper connection to the river."
In 2017, OMSI submitted a proposal to redevelop the OMSI District on the Central Eastside. Those plans previously included 1 million square feet of office space and 1,000 units of new housing.
According to FiveCrows, the initial discussions have ranged from office space for local tribes to communal spots for ceremonies.
"There's lots of interest in like, what would those ceremonies look like?" he says. "Can canoe families have easy access to store their canoes and launch into the river? It's kind of an exciting time right now because it's so open-ended."