Roots of Wisdom: Native Knowledge. Western Science. shares how diverse Native American and Hawaiian cultures are improving the world using their traditional knowledge in conjunction with cutting-edge western science and technology.
Now more than ever, populations across the globe face serious challenges meeting basic human needs in maintaining sustainable food supplies, clean drinking water and healthy communities. The exhibition shares the stories of four communities giving visitors inspiring, real life examples of how complementary solutions to ecological and health challenges are being applied to improve our world.
Through the voices of elders and youth, storytelling, hands-on interactives, multimedia and graphics, visitors 9-14 and their visitor groups take part in the growing movement towards sustainability and reclamation of traditional practices.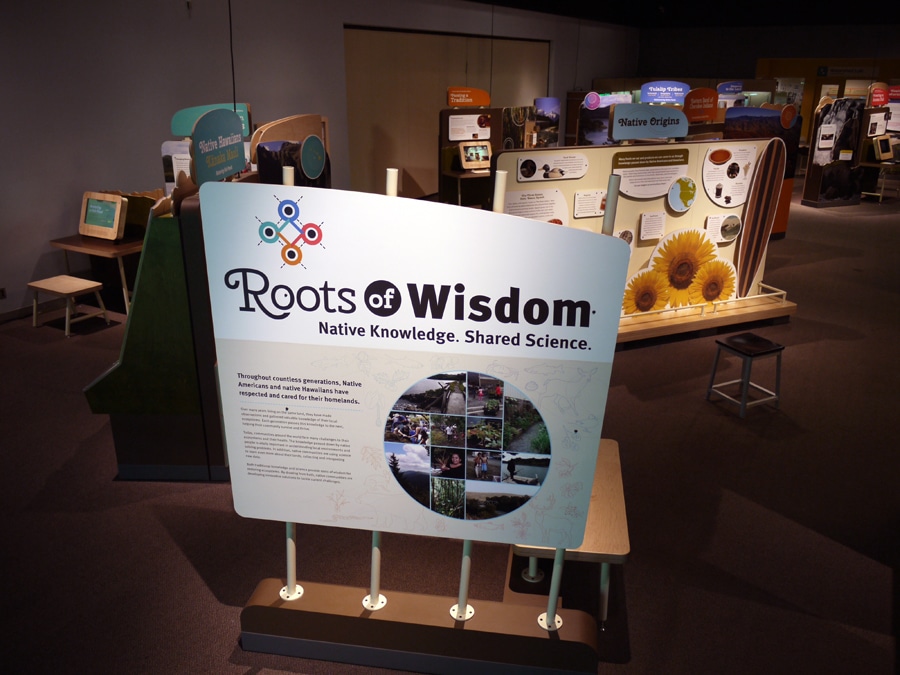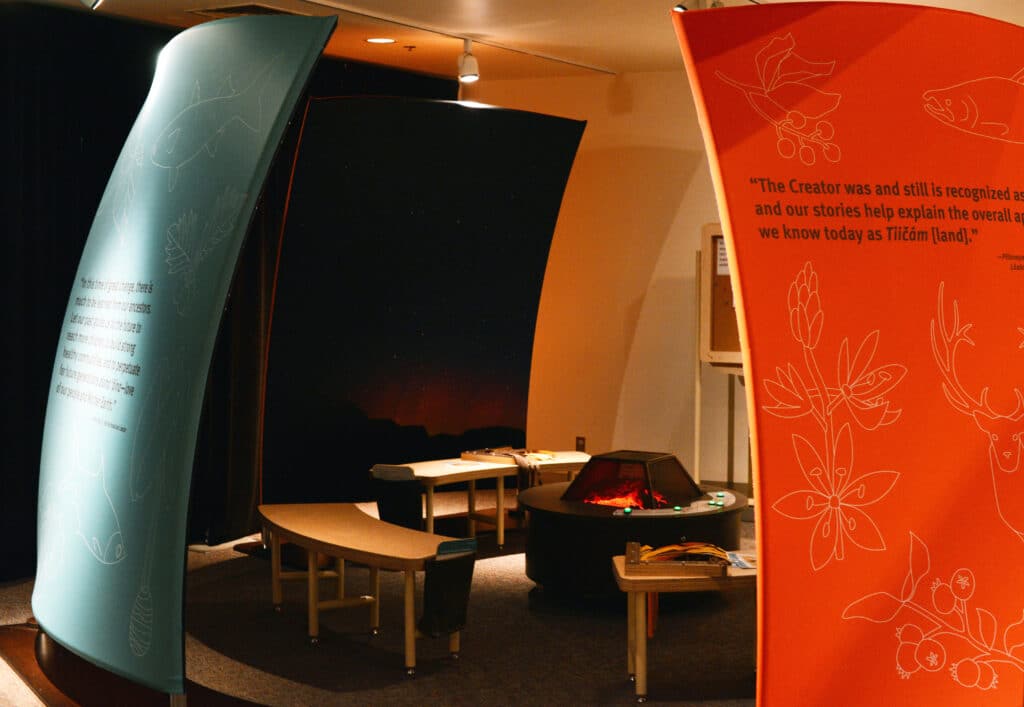 Funder
Roots of Wisdom: Native Knowledge. Shared Science. was produced and is toured by the Oregon Museum of Science and Industry (OMSI). The exhibit was made possible with funds provided by the National Science Foundation (award number 1010559).
Have more questions?
We're here to help you create experiences that will inspire audiences. Allow us to introduce ourselves!