Publication date: December 2, 2021
PORTLAND, Ore. — Big changes are on the horizon for the Eastbank Esplanade, and for the Oregon Museum of Science and Industry (OMSI). The neighborhood is looking to become a major destination for the city, and keeping with OMSI's theme, it's designed to be fun for families and a place to learn.
OMSI has announced its big plans to develop the space surrounding the museum into the OMSI District. These plans have been in the works for more than a decade. After securing more than $5 million from the state last year, they say they are now ready to move forward.
"Well, we have some really big hopes for the future, with the OMSI district," said Erin Graham, the president and CEO of OMSI. "We're also looking forward to developing a waterfront education park that would stand a third of a mile of waterfront, along this whole district, and be an outdoor recreation, a fun learning space for families to come."
For years, OMSI has been a central destination for families in the Southeast Water Avenue neighborhood. However, everything around OMSI leaves much to be desired. But that could soon change.
"We're looking forward to building housing here, to creating a mixed-use development, and to really revitalizing this district," said Graham. "We want it to be around innovation and learning and family fun and a place with a lot of energy and inclusiveness and this neighborhood."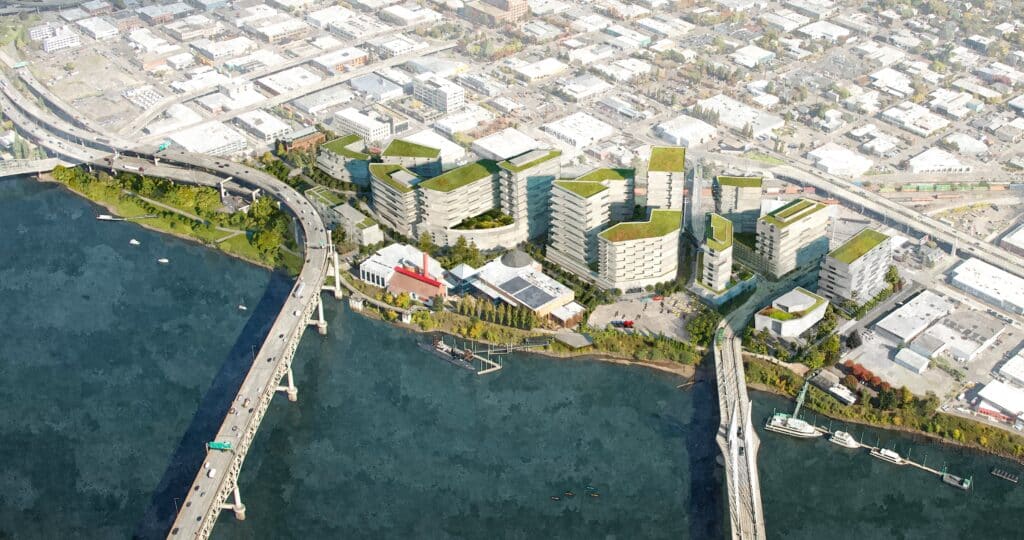 OMSI says they and their partners will submit a plan with these renderings to the city next week, showing how they want to expand and revitalize the neighborhood. The city review could take up to nine months, but then, things can get started.
"Our hope is to start with that," said Graham. "Some of that horizontal infrastructure within the next couple of years. And once those pieces go in, we'll be able to start with the vertical development."
It will take years to reach the final vision for the district, but the neighborhood is ready and excited.
"A lot of excitement," said one neighboring resident. "And, you know, I think some urgency around when it's going to happen, and we don't have exact answers on that, but we do have a path ahead of us."
Along with restaurants and shops, the plan will include residential areas, with at least 20% designated for low-income housing.
Graham says they recognize the homeless crisis in the city, and specifically surrounding OMSI, and they want to be part of the solution.
"We're obviously in conversation," said Graham. "Everyone in the district is in conversation about how to support the houseless community, and we want to be supportive of the solutions that the city is coming up with."