Publication date: February 20, 2023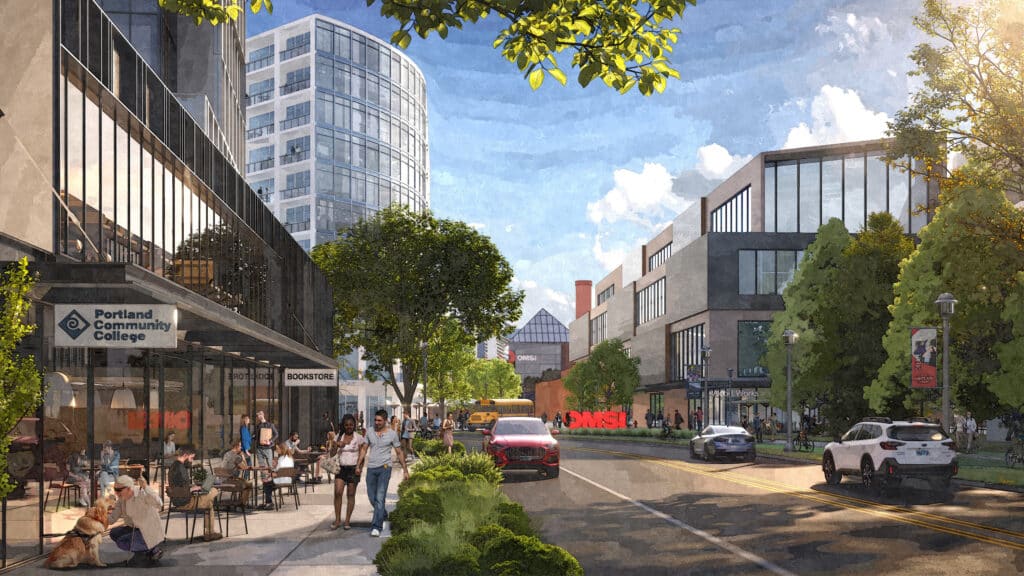 The Portland Design Commission has signed off on plans for a new high-rise district on the Southeast Portland holdings of the Oregon Museum of Science and Industry and surrounding blocks.
Plans call for about 3 million square feet of new construction on the 10-block, 34-acre plan area, much of it on vacant land that OMSI now uses for parking or that has recently been used for construction staging. The new development could include hotels, restaurants, storefronts, offices and as many as 1,200 new apartments.
The museum said at least 20% of the new housing would have rents affordable to low-income families, similar to the number required under the city's inclusionary zoning policy for new housing construction.
Plans also call for a waterfront education park, planned in cooperation with the Affiliated Tribes of Northwest Indians and the Columbia River Inter-Tribal Fish Commission, and a Center for Tribal Nations.
OMSI has proposed to spend $33 million of its own money to get the project off the ground, along with $44 million from the private sector. The state has pledged $5 million toward rebuilding Southeast Water Avenue through the district.
OMSI is asking Portland's city government to spend $38 million on roads, pipes and other infrastructure to serve the new construction, as well as parks in the district. Negotiations over funding, however, is separate from the planning approval.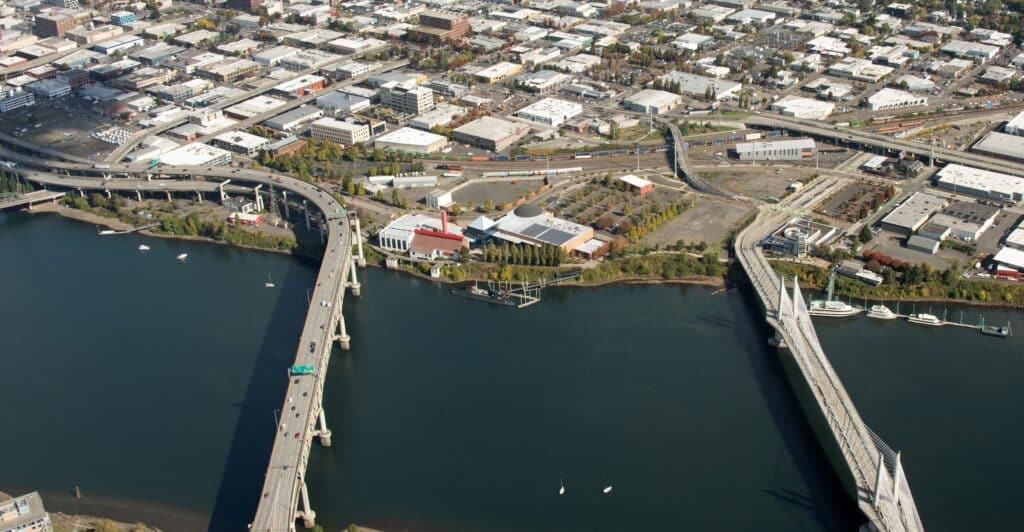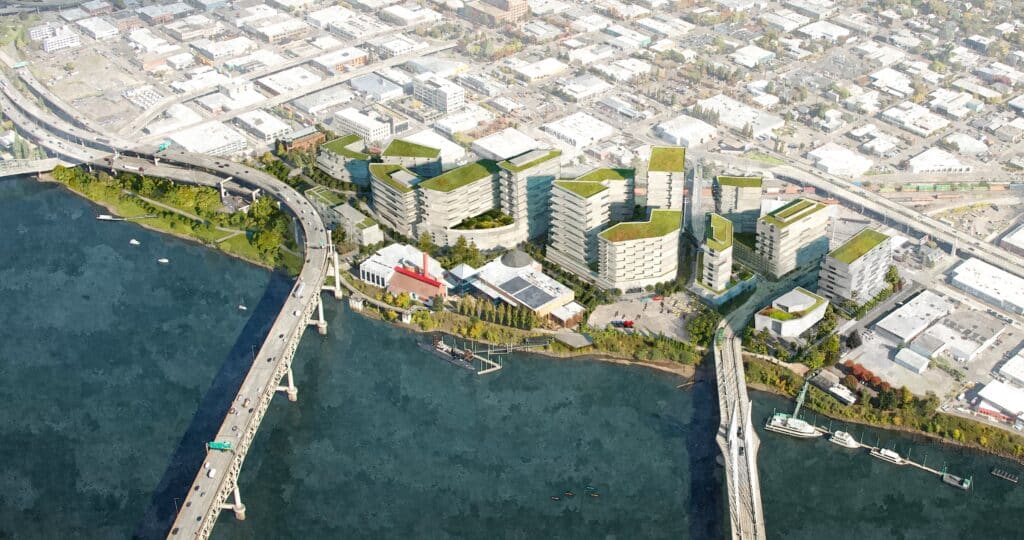 OMSI's plans have been in the works for more than a decade. They could dramatically change the character of the Central Eastside, a longtime industrial district in the central city.
While the museum is the largest landowner in the plan district, it also includes parcels owned by Portland Community College, the Portland Opera, Portland General Electric, TriMet and the city. Another major parcel belongs to the owners of Pioneer Waterproofing, a business that relocated to Tigard from the site.
The museum has chose Edlen & Co as the master developer for the district and ZGF as the architect.
OMSI has been at its Central Eastside location, a donated former power plant for Portland General Electric, since 1992. The move left museum in dire financial straits until a $9.2 million bailout, split between the state and a private donor, helped stablize its balance sheet.
But the museum has long hoped that surrounding development could provide a long-term revenue stream to support its operations, as well as draw more visitors.