OMSI is committed to making science-fueled fun available for all.
At OMSI, we believe that knowledge belongs to us all and curiosity brings us together. We strive to deliver meaningful outcomes towards equity in education and foster a more equitable future. We are proud to offer admission assistance, financial aid, and accessible services throughout the museum. We work to eliminate barriers and want to hear from you when we can do better.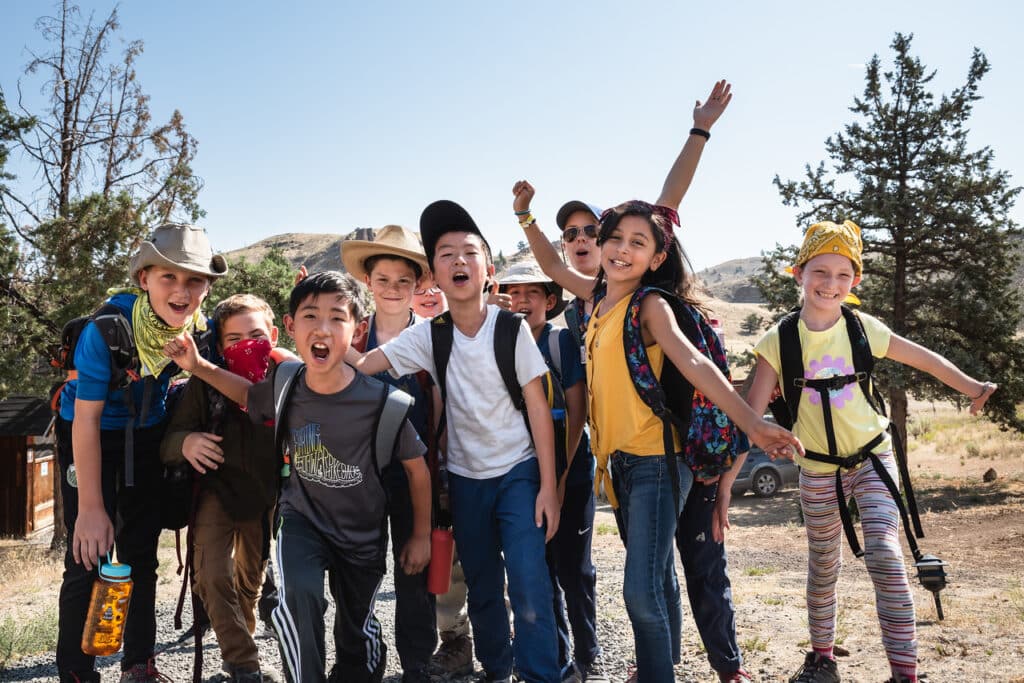 OMSI is a proud participant of Arts for All, a program that helps ensure OMSI experiences and programs are accessible to all in our community. Up to four $5 General Admission tickets can be purchased online or in-person. Individuals who receive income assistance via EBT, SNAP, WIC, TANF, or Medicaid / OHP regardless of their state of residence are eligible. Ticket holders may be asked to show documentation indicating eligibility along with photo ID and tickets at entry. OMSI memberships are also available for purchase at a 55% discount.
Accessibility Resources for Your Museum Visit
OMSI is committed to ensuring that its facilities, programs, experiences, and events are accessible to all visitors, including persons with disabilities, multiple language visitors, and low-income visitors.
For more information about accessibility resources at the Museum, please visit the concierge desk, or contact us at Info@OMSI.edu or (503) 797-4000.
Parking + Arrival
There are eight accessible parking spaces available, including two van-accessible spaces. Visitors may be dropped off and picked up at the loading area in front of the main entrance. The barrier-free entrance to OMSI is located at the far right hand side of the main entrance. This door is fully accessible with push button entry.
Wheelchair Access
Wheelchairs and motorized scooters are available at the Concierge Window, at no charge, and on a first-come, first served basis. ID is required as a deposit. All exhibit and lab areas are wheelchair/scooter accessible with the exception of the USS Blueback submarine. While all exhibits and labs are visual, many have additional auditory or tactile components that invite visitor participation. Staff are available to assist visitors in all exhibit and lab areas.
Visual + Audio Resources
Currently, OMSI's Water Avenue Campus offers free Aira Visual Interpretation Service via the Aira app. The Empirical Theater also offers assistive visual and audio resources including presentation scripts, CaptiView closed-caption (CC) viewing devices, Fidelio RX audio description and volume amplification units, and Williams Sound NKL-001 neck loops designed to work with hearing aids. Please contact guest services for more information.
Sensory Resources
Sensory kits are available. Please contact guest services at the front ticket counter or the concierge desk to borrow one of these resources.
Companion Tickets
Professional aides accompanying a visitor with a disability receive free museum admission. One aide per visitor.
Service Animals
Service animals are always welcome at OMSI. Emotional support animals are not recognized under the ADA as service animals and are not allowed at OMSI.
Personal Care
Wheelchair-accessible restrooms are located throughout the museum. Quiet rooms, family restrooms and single user restrooms are located in Science Playground and the Curium. An all user restroom is located in the planetarium hall.
Emergency Assistance
A first aid room and trained first responders are available at all times. OMSI security and staff are trained to assist you in the event of a fire evacuation or other emergency.
Re-entry
Re-entry is permitted with a wristband if you need to leave the building for a break and re-enter later in the day.
Explore Museum Exhibits + Labs
Ready to explore or delve into new worlds? Whether examining the stars or imagining what it's like to dive in a submarine, enhance your museum visit with special shows and tours.
How is energy generated? What is the weather like on the other side of the globe? OMSI exhibit halls spark curiosity in visitors of all ages.
Dig into science skills and core concepts! OMSI Labs offer an abundance of opportunities for curious minds.
Did you know? OMSI offers the following admission access programs to ensure that science-fueled fun is available to everyone. With input from community partners, our learner-directed exhibits and programs provide opportunities for everyone to benefit from the power and promise of science education. Below is a list of admission access programs we currently offer.
Arts for All
OMSI participates in the Arts for All program. Up to four $5 General Admission tickets can be purchased online or in-person. Individuals who receive income assistance via EBT, SNAP, WIC, TANF, or Medicaid / OHP regardless of their state of residence are eligible. Ticket holders may be asked to show documentation indicating eligibility along with photo ID and tickets at entry. Learn More
Membership Access Program
OMSI provides up to a 55% discount on the OMSI for 2, Family, Family Plus, and Patron level memberships for those who qualify for Arts for All Tickets.
Learn More
$5 Days
Explore the museum's permanent exhibit halls and labs for just $5 per person on the first Sunday of each month, thanks to First Tech Federal Credit Union! Plus, enjoy $5 tickets on special exhibitions, Empirical Theater and Kendall Planetarium shows, and tours of the USS Blueback Submarine.
Educator Previews
In the interest in helping schools plan trips, OMSI provides complimentary admission for Pacific Northwest regional educators to featured exhibits. Call 503.797.4661 for details.
Military Discount
Receive $2 off museum admission with applicable military ID. Valid for both active duty and veterans. Tickets can be purchased at the front desk. Restrictions may apply.
Financial Aid for OMSI Programs
OMSI provides financial aid to support groups visiting the museum, kids and families coming to summer camps and classes, school and community programs and more. Call 503.797.4661 for details.
Camp Gray + Camp Hancock
Access Resources for Your Camp Visit
We believe that everyone deserves the opportunity to learn and play in an accessible, safe, and inclusive environment. We strive to build an open and welcoming atmosphere so everyone feels empowered to be their true selves.
Programs at Your School
Access Resources for Your OMSI Experience 
OMSI respects, values and celebrates the unique attributes, characteristics and perspectives that make each person who they are. We want to work with you to make sure all your participants have a successful OMSI experience at your school.
Ongoing Commitment to Equity
OMSI is committed to including diverse perspectives in the learning experiences we provide, dismantling systemic barriers by addressing disparities in our staffing, business practices, and public engagement. We invite community conversations so we can evolve and create opportunities for all people to reach their full potential. We are committed to leading with race.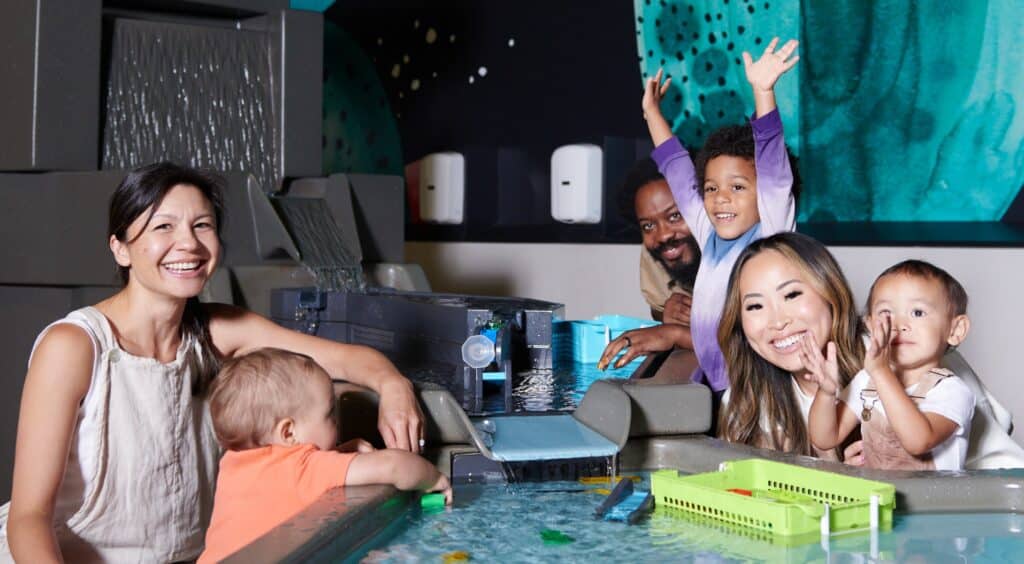 The Oregon Museum of Science and Industry is committed to fostering safe, inclusive, and welcoming environments for all staff, volunteers, museum visitors, and program participants.
We are committed to ensuring that all OMSI experiences and spaces are free from harassment, discrimination, and threatening or disrespectful behavior of any kind. Anyone who engages in such conduct either on or off site will have their access revoked without notice or refund. If you have experienced or observed any violations of this agreement, or have any concerns, please alert a member of our staff immediately or contact Grant Vondrachek, OMSI's Safety, Health and Security Manager, at 503-797-4625 or gvondrachek@omsi.edu.
By attending OMSI experiences at the museum or in any location, you are agreeing to comply with this Visitation Agreement. We appreciate your participation in creating a welcoming and safe environment for all.