Zoo In You: The Human Microbiome offers fun, interactive ways to learn about the body's constant microbial companions, where they live, and how important they are to overall health.
Visitors come face to face with full-body microbial reflection at the full-body Microbe Mirror interactive and navigate a tilt-table maze to learn how a newborn baby is first colonized by microbes. Hands-on components with green screen technology let them give a "weather report" on the current conditions of their nose, mouth, gut, or skin.
Whether vi racing against the clock to reconstruct a DNA puzzle, peering into a microscope to see real preserved microbe specimens, or discovering the four major kinds of microbes visitors get up close and personal with Zoo In You.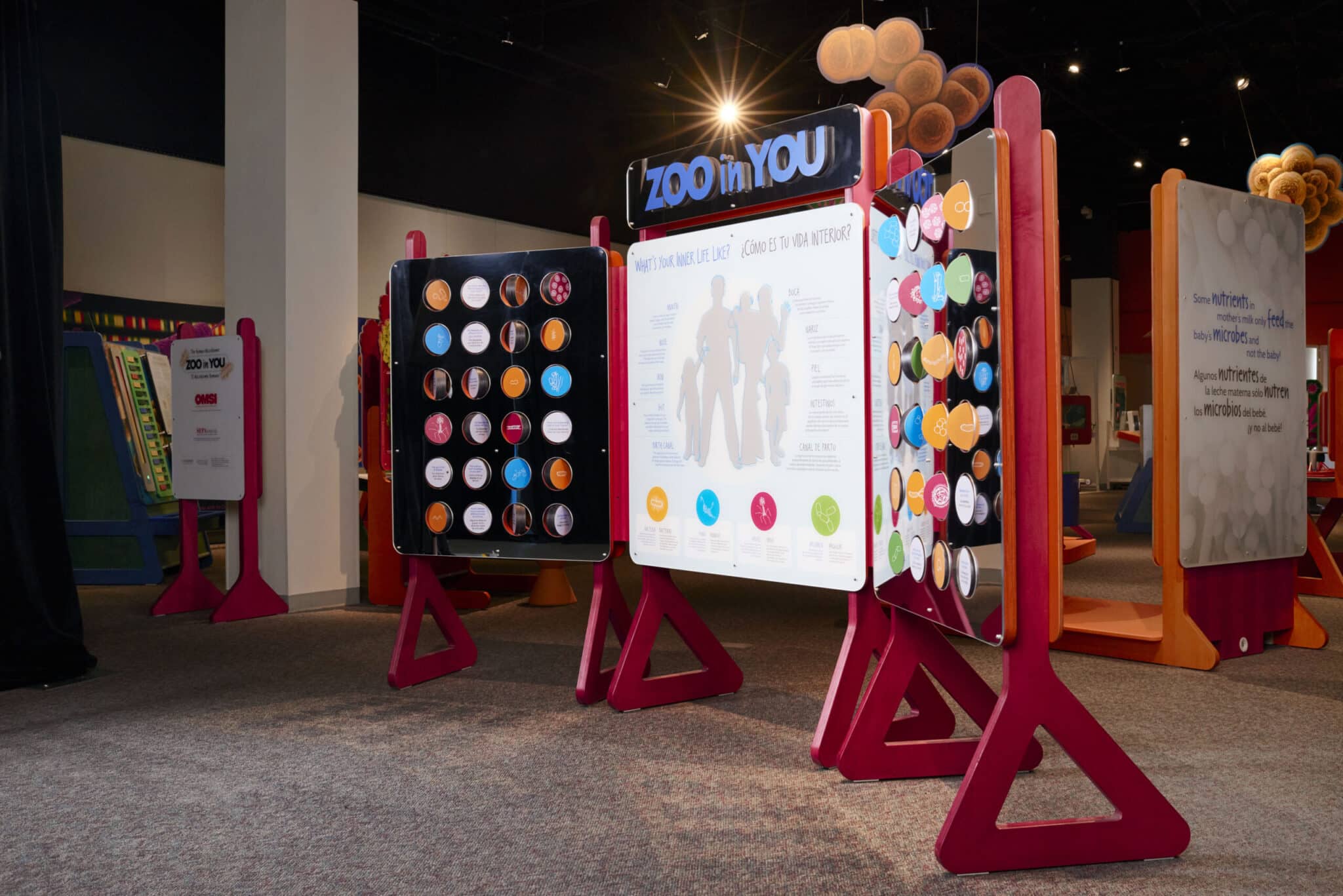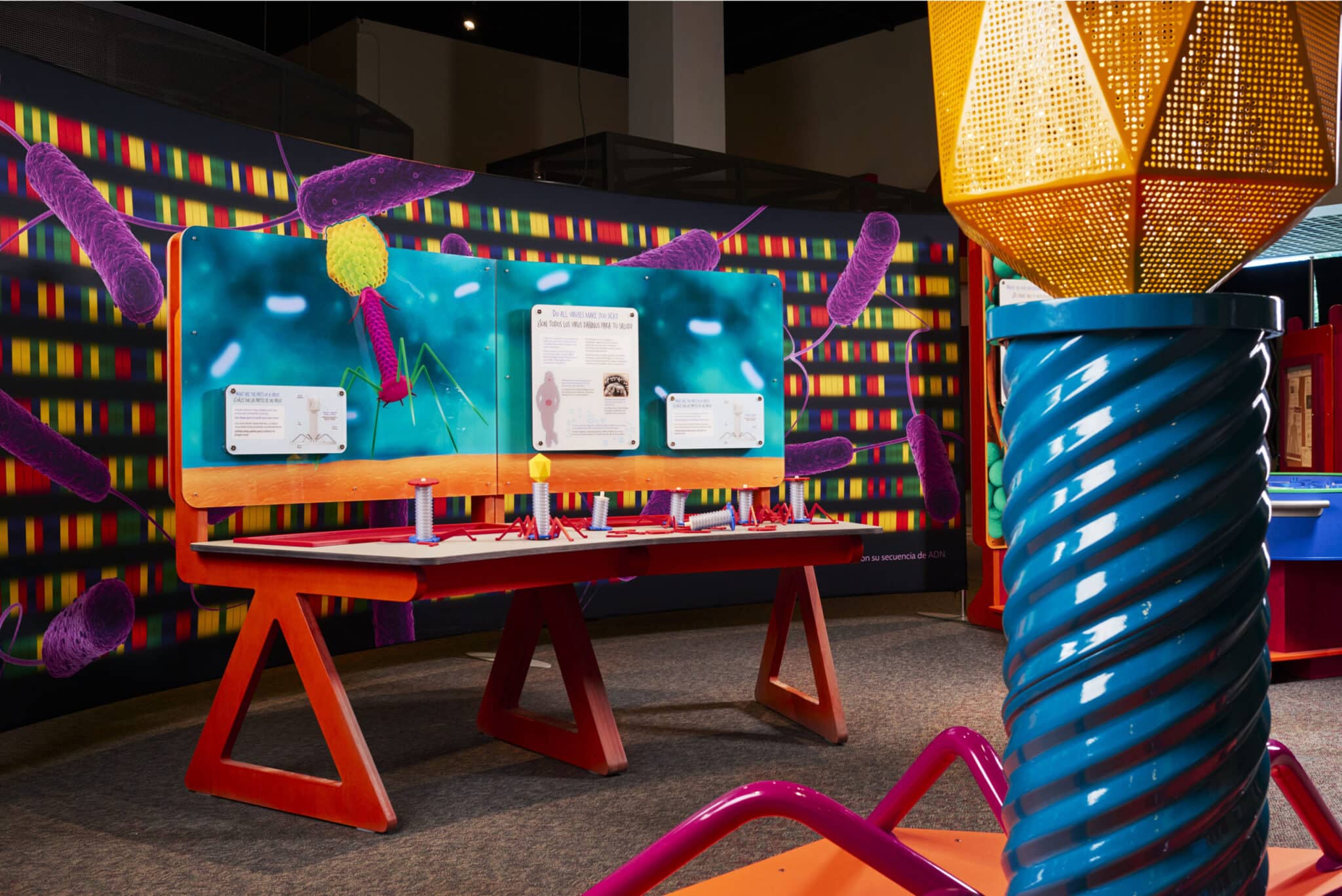 Partners
Zoo In You: The Human Microbiome is made possible by an award from the Science Education Partnership Award (SEPA), Project Number 1R25RR032210-01, from the National Institutes of Health (NIH).
As microbiome research is a technologically complex and rapidly advancing field, OMSI partnered with the J. Craig Venter Institute, a national leader in research on the human microbiome.
Have more questions?
We're here to help you create experiences that will inspire audiences. Allow us to introduce ourselves!